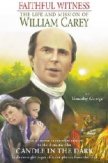 William Carey
Testimony - Telugu - Couttesy uecf.net
India
Click On Above Logo To Watch Video / Click On Search Above


Disclaimer / Note:


We do not host/stream any of the streams but is only an indexing of available streams on the web.
All the trademarks and streaming media contents are property of their respective owners.

---
JSSM (reg) India & USA © 2005-2010 All Rights Reserved.

Radiosuvartha Telugu Christian Radio : Founder, Created & Designed By: Vijay Thalluri